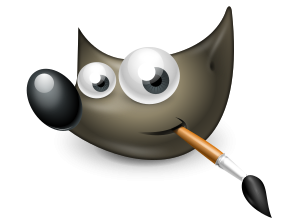 GIMP is a high quality image manipulation software that can be used to edit photos, create drawings, icons, banners and many other graphics elements.
GIMP allows editing black and white, grey scale and RGB color images.
File formats like gif, jpeg, png supports what are known as raster images. GIMP has support for all those formats and many other formats. GIMP does not support editing and saving vector image formats such as svg. However, one can open such files within GIMP, perform editing actions and save them as raster images.
GIMP is the abbreviation of GNU Image Manipulation Program.
If you are faced with difficulties in using GIMP, post your question at our Opensource Software Forum.
Production and maintenance of GIMP is courtesy of a large number of opensource software lovers.
Price
No payment is necessary to use the software.