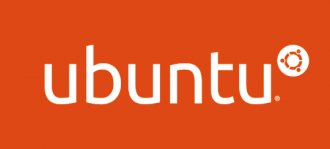 Ubuntu is a popular Linux distribution. It can be installed on various hardware environments like desktops, laptops and servers. Ubuntu can be used at various places like homes, educational institutes and offices.
Ubuntu is distributed in various editions. Desktop edition has a graphical user interface (GUI). It is suitable for word processing, web browsing, video playing and such tasks. Additionally, Ubuntu editions come for special environments like servers.
In addition to the main desktop edition, Ubuntu comes in various flavours. Kubuntu, Lubuntu, Ubuntu Budgie, Ubuntu Kylin, Ubuntu Mate, Ubuntu Studio, Xubuntu are such flavours. Differences between them are detailed in the page at  https://ubuntu.com/download/flavours. Generally, Ubuntu Mate will be convenient to many. Some prefer the main desktop distribution.
Ubuntu is faster than some other operating systems. This can be experienced by installing Ubuntu on a USB pen driver, inserting it to the computer and booting via USB. It is possible to do this safely without modifying data on attached secondary storage devices like hard disks.
Microsoft Teams, Zoom and Skype can also be used on Ubuntu.
It is generally not possible to install and use exe, msi and other software meant for Microsoft Windows and some other operating systems on Ubuntu. However, thousands of applications are available to be installed and used free of charge on Ubuntu.
Desktops and laptops manufactured these days are mostly have 64-bit architectures. Latest versions of Ubuntu supports 64-bit architectures but not 32-bit. In such a case, Debian, another Linux distribution based on which Ubuntu is made, can be installed.
Ubuntu releases come as LTS and normal. LTS stands for Long-Term Support. Updates to the software included within LTS releases are packaged and made available to the users for a period of 5 years. For normal releases, it is done only for 9 months. So those who prefer to use the latest software versions can install and use the normal releases. But since it is not preferred by many to reinstall the operating system to update software in a few months long periods repeatedly, many use LTS releases. Unless there is no special need, use the latest LTS release.
Ubuntu mostly include opensource software. There is no paid license activation involved when Ubuntu is used. Nor there is any license deactivation.
If you are faced with difficulties in using Ubuntu, post your question at our Opensource Software Forum.
Ubuntu is created and distributed by Canonical Ltd. Ubuntu includes software developed by many others.
Price
No payment is necessary to use the software.